USDA home loans in Florida are those with no down payments at all. The US Department of Agriculture issues these mortgages for those with low incomes and lower credit scores. Such loans or refinancing services are available for areas far from the major metropolitan population. Such USDA loans in Florida are designed purely for rural and suburban areas.
Monster Mike Mortgage is reliable financing and refinancing company in Florida that gets you the best deal with flexible guidelines.
What are the Benefits of USDA Loans in Florida?
No Down payment - 100% financing, as low as your exact closing costs.
Less Lender Risk and easily insured due to direct involvement of the government.
Limitless USDA home loans in Florida. Limitless acreage.
Free of payment penalties.
Fixed interest rates.
Low mortgage rates.
Flexible and simple application process with supple credit requirements.
Suitable for new construction projects, existing homes, or foreclosures.
Eligibility Criteria
All those Individuals gets qualified who are aiming to get USDA home loans in Florida against a non-metropolitan area restricted by the USDA. Get in touch with our Mortgage experts to have a deeper understanding of our resources, plans, and offerings for USDA Loans in Florida, Va Reverse Mortgage and much more.
The requirements are quite basic, including:
Minimum credit scores.
Low and dependable income.
Primary residence purpose.
Purchasing or refinancing in the restricted area guidelines.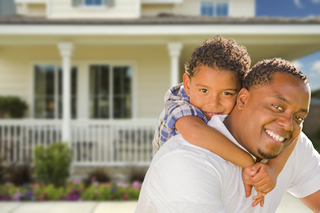 Misconceptions for USDA Loans in Florida
US Department of Agriculture only supports farmers and related occupations - No, these loans are for everyone who qualifies successfully.
USDA loans are less convenient than FHA or Conventional loans - No, USDA loans have appropriate terms and conditions to serve you.
Less flexibility - No, you can buy a primary new residence or consider refinancing an existing house.
Only rural areas qualify - You can buy homes anywhere outside the designated metropolitan areas, including rural and suburban areas.
Harder to get - Since USDA home loans in Florida have direct involvement with the government, they are even easier to get.
Take a Look if you qualify for a USDA Loan:
These materials are not from HUD or FHA and were not approved by HUD or a government agency.